Woody Creek Distillers Mary's Gin
Regular price
Sale price
$34.99
Unit price
per
The process starts with Woody Creek's flagship gin, a combination of classic London Dry and New World gin, which starts with a base of the same potato spirit used for their vodka. Locally sourced, hand-picked juniper berries, fresh lemongrass, coriander, cinnamon, angelica, hibiscus, lavender, cranberries, grains of paradise, fresh orange & lemon peel, and lime wedge. Macerated for one day at 150 degrees F, then redistilled.
Taking the next steps to produce Mary's Gin, Woody Creek Gin is proofed off the still to 50% ABV and put into a blending tank with 4 additional ingredients over the course of a week to steep, or "macerate," adding additional flavors and color. Rhubarb is steeped for all 7 days, yuzu and elderflower are added for the last 2 days, and pea flower blossoms are added for the final 24 hours. Finally, it is particulate filtered only and proofed with local water to 42% ABV for bottling.
Because all their ingredients are natural, Mary's Gin will change color over me.
Share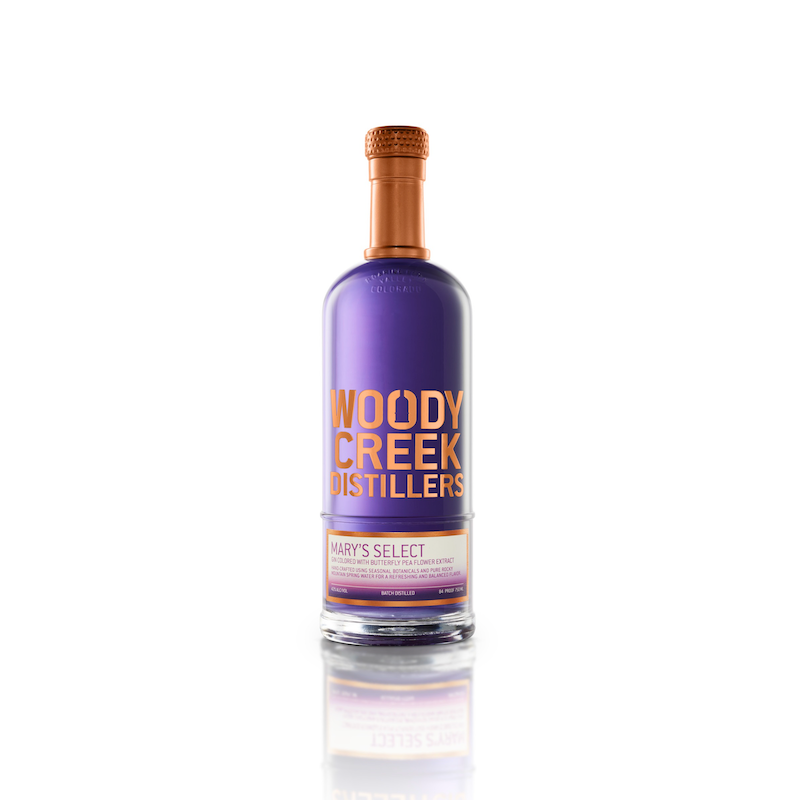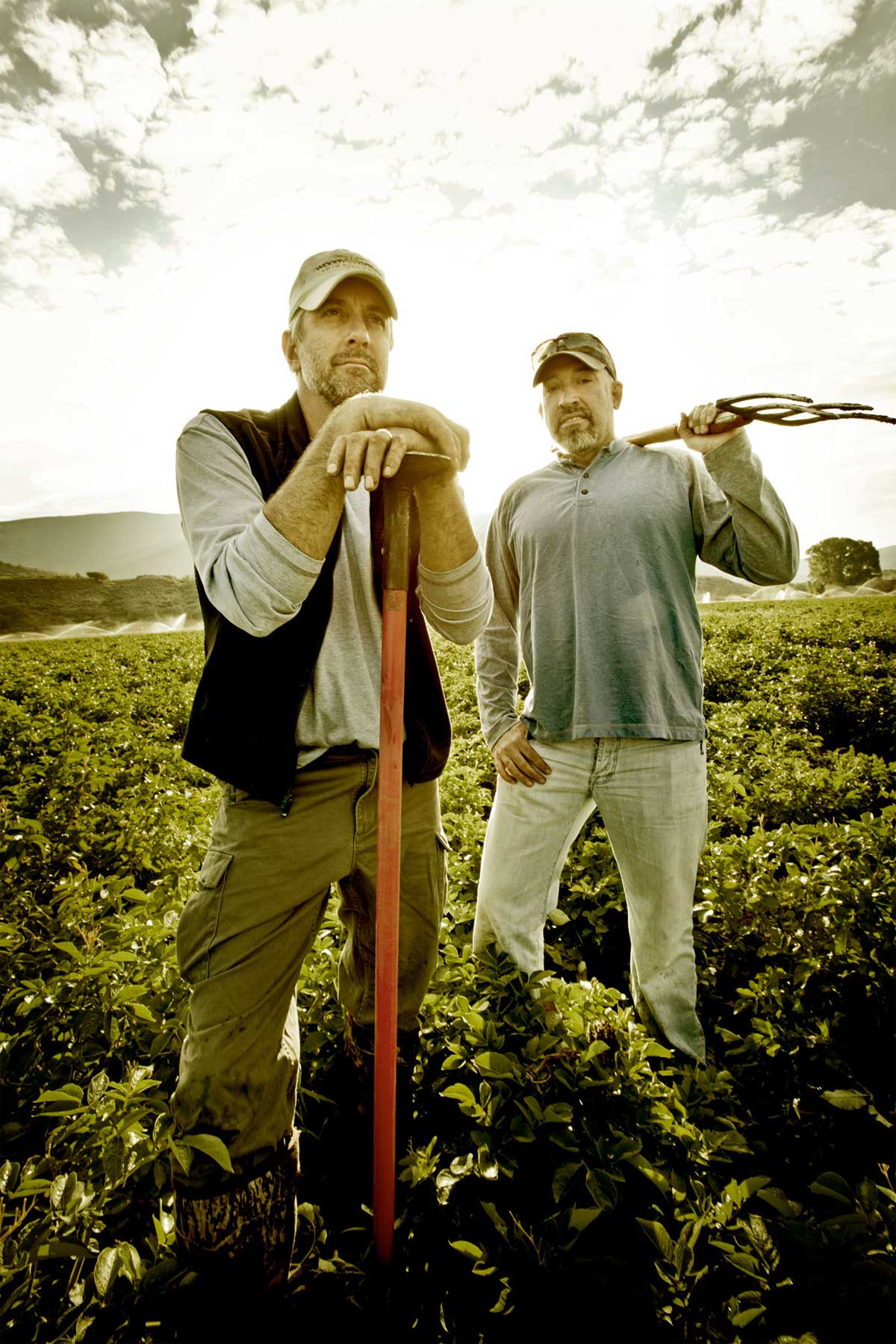 Brand Story
Woody Creek Distillers is a grain to glass distillery founded in 2012 by Mary and Pat Scanlan and Mark Kleckner in the town of Basalt in the Roaring Fork Valley near Aspen, Colorado. After years pursuing their own careers, these three longtime friends came together to create a line of spirits whose quality is a lasting legacy for their community, families and friends. 
Woody Creek Distillers is proud to use produce grown on their family farm and the farms of their neighbors. The distillery is dedicated to protecting and enhancing the natural resources of the Woody Creek region. Understanding that growing and sourcing produce locally not only makes for the best ingredients, but is also good for the environment, all grains for their whiskeys are sourced locally in Colorado, and 100% of the potatoes that go into their vodka and the base spirit of their gin are grown on their own farm in Basalt. The distillery itself is a low-emissions facility, and the waste from their raw products goes back to the Scanlan family farm in Woody Creek as compost, or to local ranches as livestock feed. 
A proud winner of Best Farm Distillery from the American Distilling Institute in 2019.
"When we founded Woody Creek Distillers, our mission was simple: To pour everything we are into everything we make."
Available Bottlings from Woody Creek Distillers
Drink like a Fellow
As a Cocktail

Woody Creek Distillers 100% Potato Vodka is characterized by its clean and earthy flavors, making it an ideal vodka for your martini. It's an ideal base spirit for mixing with a variety of flavors, whether you're looking to play up the savory elements in a stirred cocktail or pairing it with fruit and citrus.

Neat or Over Ice

Woody Creek Distillers' whiskies are all about terroir – the flavors of Colorado shine through with every sip. The attention to detail in every step of production – from fermentation, to distillation, to aging and blending – create a vivacious flavor profile that shines all on its own.

Food Pairings

Woody Creek makes American spirits, and their whiskies call for an American meal: steak and potatoes, hamburger with French fries, a slice of apple pie. But American cuisine is more than just meat and potatoes – from California cuisine to Southern cooking staples to international influence on American classics, Woody Creek whiskies pair well with the evolving flavors of America.