Shop + Learn: Whiskey
There are several things about American whiskey that make it a great base spirit for cocktails. First, it's one of the most tightly regulated spirits on the planet, so there's a high baseline standard and a high level of consistency within different styles: bourbon, rye, and so on. All are made in a similar fashion; cereal grains, predominantly corn, rye, wheat, and barley, are malted - a process wherein grains are germinated, converting their starch into sugars - and then fermented and distilled in either pot stills or continuous column stills. Most are aged in oak barrels. Woody Creek Distillers represents a pillar of the American craft spirits movement in the category. Only sourcing their grains from trusted Colorado farms to make their bourbon, rye, and wheat whiskeys from start to finish in house, and aging each a minimum of four years, these whiskeys are a true representation of place.
Vendor:

Regular price

Sale price

$50.00

Unit price

per

Vendor:

Regular price

Sale price

$50.00

Unit price

per
Bourbon

Bourbon is by far the broadest category of American whiskey, and because of that, it has the most stylistic variations. Our favorite mixing bourbons are those that spend enough time in oak barrels to develop rich flavor and texture, but not so much that the wood overtakes the spirit; we rarely mix with bourbons older than twelve or fifteen years. When choosing a specific bourbon for a cocktail, we also look at the makeup of the mashbill - that is, how much corn, rye, and/or wheat went into the product - and how each ingredient contributes to the flavor of the bourbon, and eventually the cocktail. Corn creates a perception of sweetness, rye a distinct spiciness, and wheat a delicate softness. While many of our preferred bourbons have a balance of these three ingredients, others showcase just one, so we reach for the latter when looking to amplify that flavor.

Rye Whiskey

Prior to prohibition, rye was the most popular spirit in America. But then US drinking habits shifted in a sweeter direction, and the rye industry took decades to recover. Until its recent resurgence, there weren't many brands of rye that were widely available, and it still hasn't reclaimed its place as the American whiskey of choice. Unlike bourbon, which must include at least 51 percent corn in the mashbill, rye flips the equation, containing at least 51 percent rye.

Rye's spicy flavor blends well with other ingredients, acting a bit like bitters do in an Old-Fashioned. We conceptualize the flavor profile of rye much as we do the botanicals in gin: its distinct notes are like fingers that reach out and connect with other components of the drink.

Wheat Whiskey

Bourbon and rye get all of the attention, but there are other styles of American whiskey worthy of use in cocktails.

Though some bourbons have a high concentration of wheat, true wheat whiskeys must contain 51 percent or more of the grain in the mashbill. There are only a few of these on the market, and we've enjoyed some delicate Manhattan-style drinks made with them.

And while we make most of our whiskey-based cocktails with American whiskey, the world of whiskey (and whisky) is vast, with exceptional representations from Scotland, Ireland, Canada, and Japan, and a growing number of international origins led by the craft spirit movement.
Fellow Classics: Old-Fashioned
As Death & Co extensively explained in Cocktail Codex, every recipe is a riff on a classic. Here, we offer guidance on these templates as a great starting point for any original creation.
Fellow tips: This cocktail and its variations, made well, is the most respectful way we can think to honor good booze. Because of its simplicity, it zeroes in on the core flavor of the spirit. Whiskey is the star of the show, and precision the name of the game to mastering this cocktail.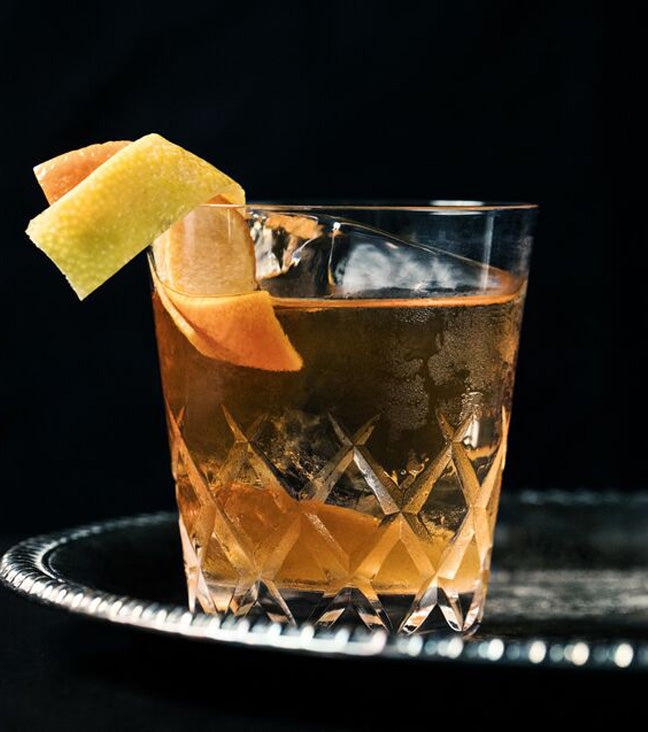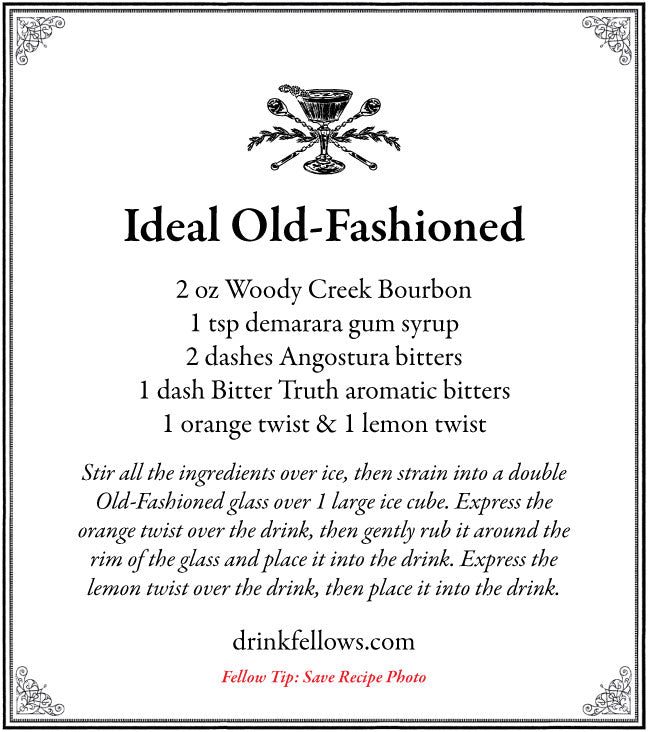 Regular price
Sale price
$50.00
Unit price
per