Fellowship
The term "Fellow" is commonly used to refer to members of a learned society, as well as those in pursuit of knowledge through a period of research. Our intention is to share the pinnacle of small batch production, intertwined with in depth editorial & drink-making techniques from our Fellows.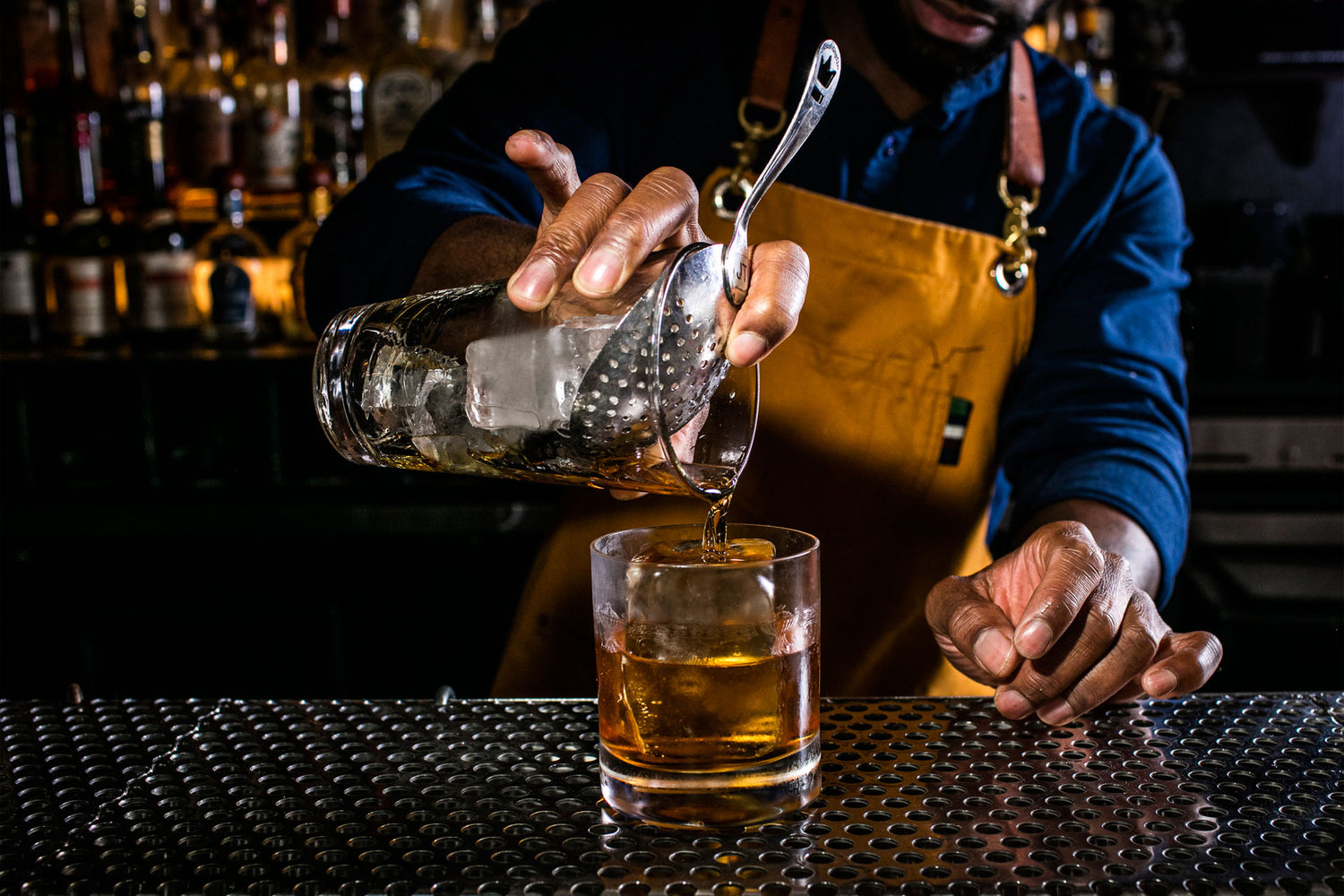 Who We Are
Our Fellows are a group of visionaries form across the craft spirit & cocktail landscape. Each Fellow offers a unique perspective from their position in the industry, which we hope is one that inspires your own creativity, whether that be at the home bar, a distillery, a budding speakeasy, a world-renowned cocktail bar, or anything in between. Here, you will find respect for each other's contributions, a tool set with which to expand your own skills, and genuine enjoyment of hospitality. Welcome!
Meet the Founding Fellows
Romina Scheufele

Founder, The Craft Spirits Cooperative

President, Capurro Pisco

Romina Scheufele is a revolutionary of the craft spirits industry. Since launching her family brand, Capurro Pisco, in the United States in 2012, she has drawn the blueprint for craft spirit brand development. After being left wanting while entering the market with her own family's brand, she founded The Craft Spirits Cooperative in 2013, slowly and steadily developing a portfolio of best in class spirits across a range of categories and origins. Today, she leads Capurro Pisco as well as The Craft Spirits Cooperative, and has spearheaded the collaboration to create the Death & Co line of Ready to Drink cocktails.

Kalena Ross

Partner, The Craft Spirits Cooperative

Kalena Ross is a Partner at The Craft Spirits Cooperative, the foremost portfolio of independent craft spirits in America. Based in Los Angeles, California, Kalena has been integral to the brand development of acquired brands such as Santa Teresa Rum (Barcardi), Four Pillars Gin (Kirin's Lion), and Wyoming Whiskey (The Edrington Group), in addition to family owned brands that continue to remain independent as part of The Craft Spirits Cooperative portfolio. Kalena leads education for the portfolio, setting the standard for the presentation of craft spirit brands worldwide.

Devon Tarby

Co-Owner, Death & Co

CSO, Gin & Luck

Born and raised in Boston, Devon began her career at The Varnish in Downtown Los Angeles in 2009 shortly after graduating from The University of Southern California with a degree in music business. From the moment she stepped foot inside the bar, she knew that hospitality was the path for her and immediately pivoted away from music industry. During her time there, the bar placed number 22 on the 2011 World's 50 Best List and was awarded "Best American Cocktail Bar" at the 2012 Spirited Awards. It was there she met her partners Alex Day and David Kaplan, with whom she grew renowned consulting company, Proprietors LLC, and would go on to form multiple additional businesses including Nitecap, Honeycut, The Normandie Club, and The Walker Inn. Devon's primary focus within the company is beverage development and education, creating cocktail menus and training hundreds of bartenders every year through Proprietors LLC consulting projects, Gin & Luck owned and operated bars, and industry conferences and events. Notable awards include 2014 Star Chef's "rising star" award, The Walker Inn's placement at number 37 on the World's 50 Best List in 2016, as well as Eater National's "Bar Program of The Year" in 2015. Devon is a co- author of the James Beard and Spirited Award-winning book, Cocktail Codex: Origins, Fundamentals, Formulas.

Tyson Buhler

National Beverage Director, Death & Co

After graduating from Le Cordon Bleu Culinary Academy with a degree in Hospitality and Restaurant Management, Tyson Buhler worked in a number of Arizona's top bar programs before moving to New York in 2012 to bartend at world-renowned cocktail bar, Death & Company. In 2015, Buhler took home the honor of US Bartender of the Year in Diageo's World Class cocktail competition. After two years as Head Bartender, Tyson took over as Beverage Director for Death & Company with a focus on beverage development and trainings at all Death & Co properties, which include New York, Denver, and Los Angeles.

Alex Day

Co-Owner, Death & Co

COO, Gin & Luck

Originally a bartender in Death & Co's early days, Alex became an owner in 2010 and is currently the Chief Operating Officer of Gin & Luck, the ownership group for Death & Co and Proprietors LLC. During his career, he has co-formed various businesses in partnership with David Kaplan and Devon Tarby, including the global hospitality consulting company, Propriertors LLC, as well as the notable cocktail bars Nitecap, Honeycut, The Normandie Club, The Walker Inn, Death & Co Denver and Death & Co Los Angeles. In the process, Alex has trained hundreds of bartenders, designed dozens of bars, and along the way, has fallen deeply in love with the process of turning the idea of a bar into a reality. Alex focuses primarily on company operations, planning and logistics, process improvement, design and systems. Passionate about education, he is a regular speaker at industry conferences and specialized events, as well as a contributor to various publications as a writer and expert commentator. Alex is the co-author of Death & Co: Modern Classic Cocktails, as well as the James Beard and Spirited Award-winning book, Cocktail Codex: Origins, Fundamentals, Formulas.

David Kaplan

Founder and Co-Owner, Death & Co

CEO, Gin & Luck
David has worked in the hospitality business since the age of 13. In the summer of 2006, at 24 years old, he opened Death & Company, a cocktail bar in the East Village of Manhattan, with his partner Ravi DeRossi. At the 2010 Tales of the Cocktail Spirited Awards, Death & Co won American's Best Cocktail Bar and World's Best Cocktail Menu. Shortly after opening Death & Co David formed the hospitality consulting and management company Proprietors LLC with Alex Day and Devon Tarby. Proprietors LLC has opened over 50 bars and restaurants all over the country and abroad for clients of all sizes. Death & Co: Modern Classic Cocktails, written by David, Alex Day and Nick Fauchald, was published on October 7th, 2014, and has become one of the best-selling cocktail books of all time. Their second book, Cocktail Codex: Fundamentals, Formulas, Evolutions, hit shelves October 30th, 2018, to rave reviews and won both a James Beard Award for Book of the Year in 2019 and a Spirited Award and the 2019 Tales of The Cocktail for Best Cocktail Book. In May of 2018 the group opened Death & Co Denver, a multi-faceted food and beverage destination within The Ramble Hotel. Their most recent property, Death & Co LA, opened November 2019. David runs the collective companies as CEO of Gin & Luck with his co-owners Alex, Devon, and Ravi.
Ready to Drink Cocktails
Vendor:

Regular price

Sale price

$20.00

Unit price

per

Vendor:

Regular price

Sale price

$20.00

Unit price

per

Vendor:

Regular price

Sale price

$24.00

Unit price

per