Death & Co x The Craft Spirits Cooperative
California x New York // Los Angeles // Denver
Vendor:

Regular price

Sale price

$19.99

Unit price

per

Vendor:

Regular price

Sale price

$19.99

Unit price

per

Vendor:

Regular price

Sale price

$23.99

Unit price

per
"We want to reach people who haven't been to our bars, don't live near them, or simply can't visit today; but want a taste of that experience."
The Making of the Drinks
A conversation with Devon Tarby, Partner at Death & Co, and Romina Scheufele, Founder of The Craft Spirits Cooperative, about the collaboration between Death & Co x The Craft Spirits Cooperative
Founded in 2013, The Craft Spirits Cooperative has slowly and steadily developed a portfolio of best in class spirits across a range of categories and origins. Today, they represent the foremost portfolio of independent craft spirits in America, providing a palette of artisanal spirits to develop unique recipes employing only premium, handcrafted ingredients. Through this collaboration, we created a line of original, Ready to Drink Cocktails using specific craft spirits and all real ingredients, the same way Death & Co would create cocktails at the bar.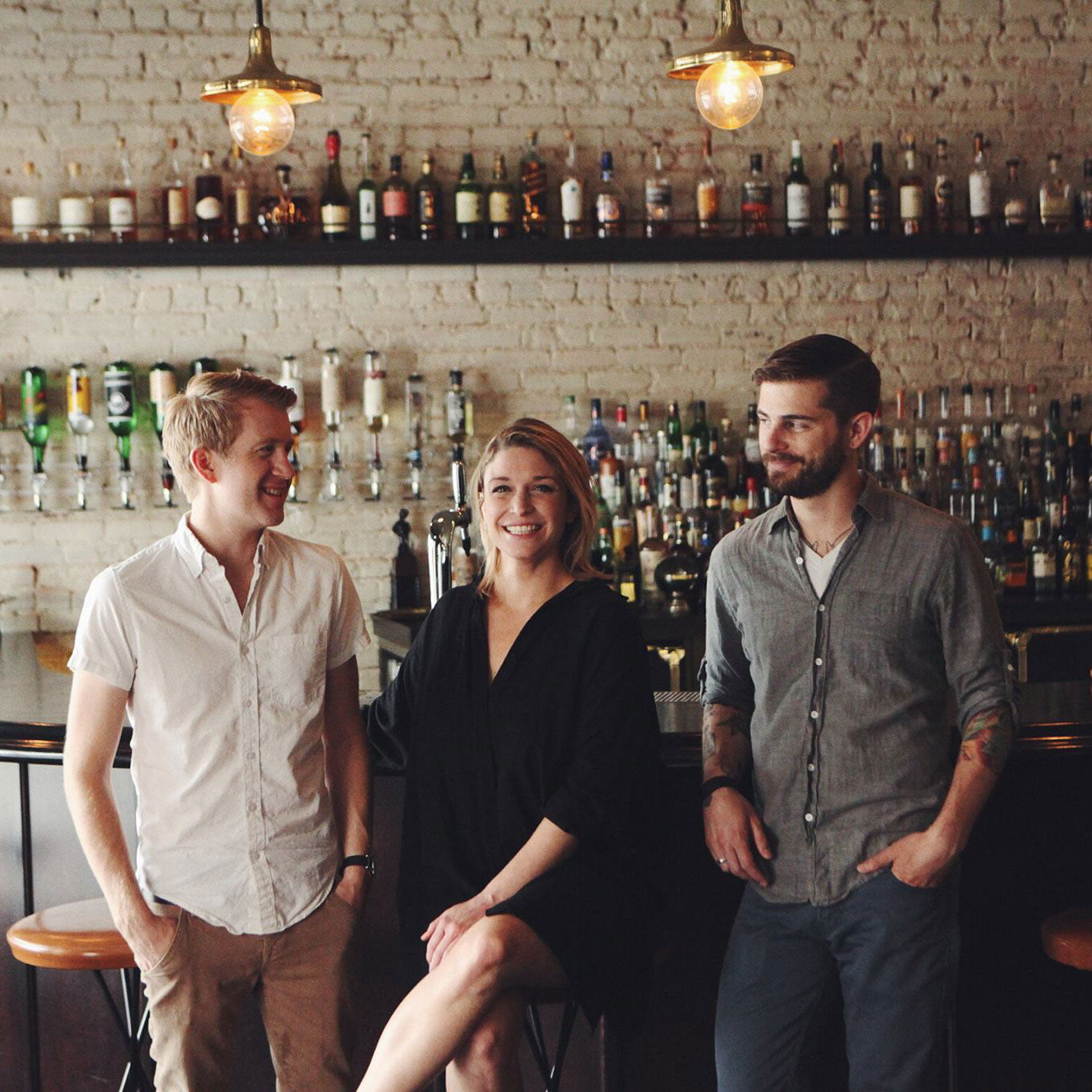 Brand Story
Death & Co is the most important, influential, and oft-imitated bar to emerge from the contemporary craft cocktail movement. Since its opening in 2006, Death & Co has been a must-visit destination for serious drinkers and cocktail enthusiasts, and the winner of every major industry award—including America's Best Cocktail Bar and Best Cocktail Menu at the Tales of the Cocktail convention. Boasting a supremely talented and creative bar staff—the best in the industry—Death & Co is also the birthplace of some of the modern era's most iconic drinks, such as the Oaxaca Old-Fashioned, Naked and Famous, and the Conference.
The Death & Co line of Ready to Drink cocktails pays homage to the indelible bar experience, featuring rotating and seasonal menu changes, collaborations with some of the most respected names in the cocktail landscape & special issues. The line is a true extension of the Death & Co experience; fit for the right occasions and ready for wherever life takes you.
Drink like a Fellow
Ready to Drink

Drink straight from the can or enjoy over ice, and always serve chilled. When you can't visit the bar, take the bar with you. This is your new go-to, wherever life takes you. Day at the pool? Elevate your hard seltzer game and try the Aurora Highball instead. Evening on the campsite? Sip the Ranger Buck by the fire to stay warm through your night. Craving a taste of summer? Grab the Moonsail Fizz for an escape without the plane ticket.

Food Pairings

Most food and beverage pairings begin with the food, after which you find a drink to complement it. This approach works perfectly with wine, beer, and sake, but cocktails are a different story. From the powerful acidity of a margarita to the alcoholic punch of an Old-Fashioned or a Manhattan, the intensity of cocktails makes them a challenge to pair with food. This is why we tend to flip the script, starting with the cocktail and finding an appropriate food to match.