Mezcal Legendario Domingo
Oaxaca // Durango // Guerrero // Michoacán, Mexico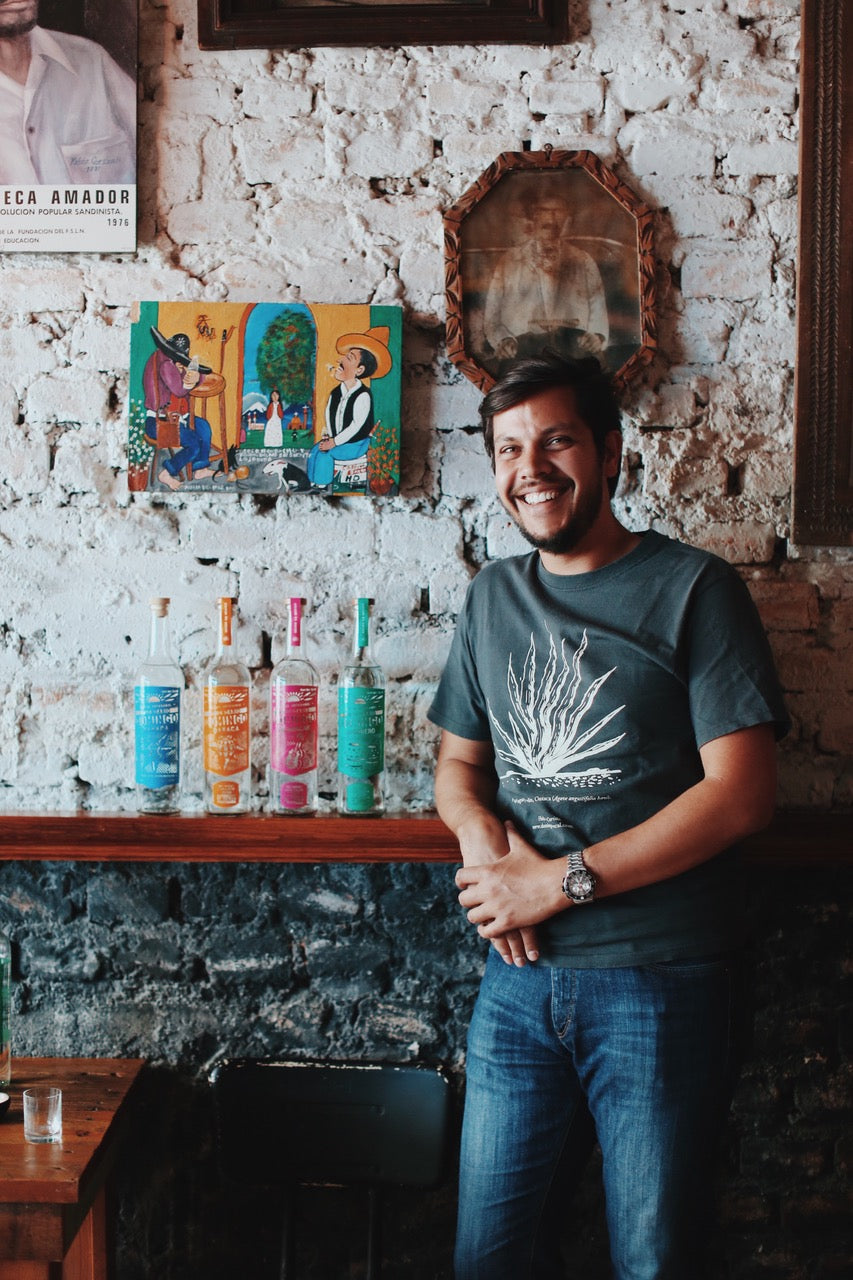 Brand Story
Mezcal Legendario Domingo was founded in 2012 by Julian Saenger. Born and raised in Mexico, Julian has always had tremendous love and respect for the art of mezcal production, often finding ways to delve into production, marketing, brand launches and general support of the category throughout Mexico. When he finally found the opportunity to create a brand of his own through partnership with the Velasco family, he chose to center the brand design around a recurring feeling he experienced through his journey in mezcal: celebration.   
"Legendario Domingo appears in the middle of festivity, color and celebrations of each of its places of origin.The Sundays (Domingos) that are lived in a different way, as an opportunity for celebrating traditions, festivities and mixing reality with fantasy. The joy of each region makes an ordinary Sunday into a Legendary Sunday (Legendario Domingo)."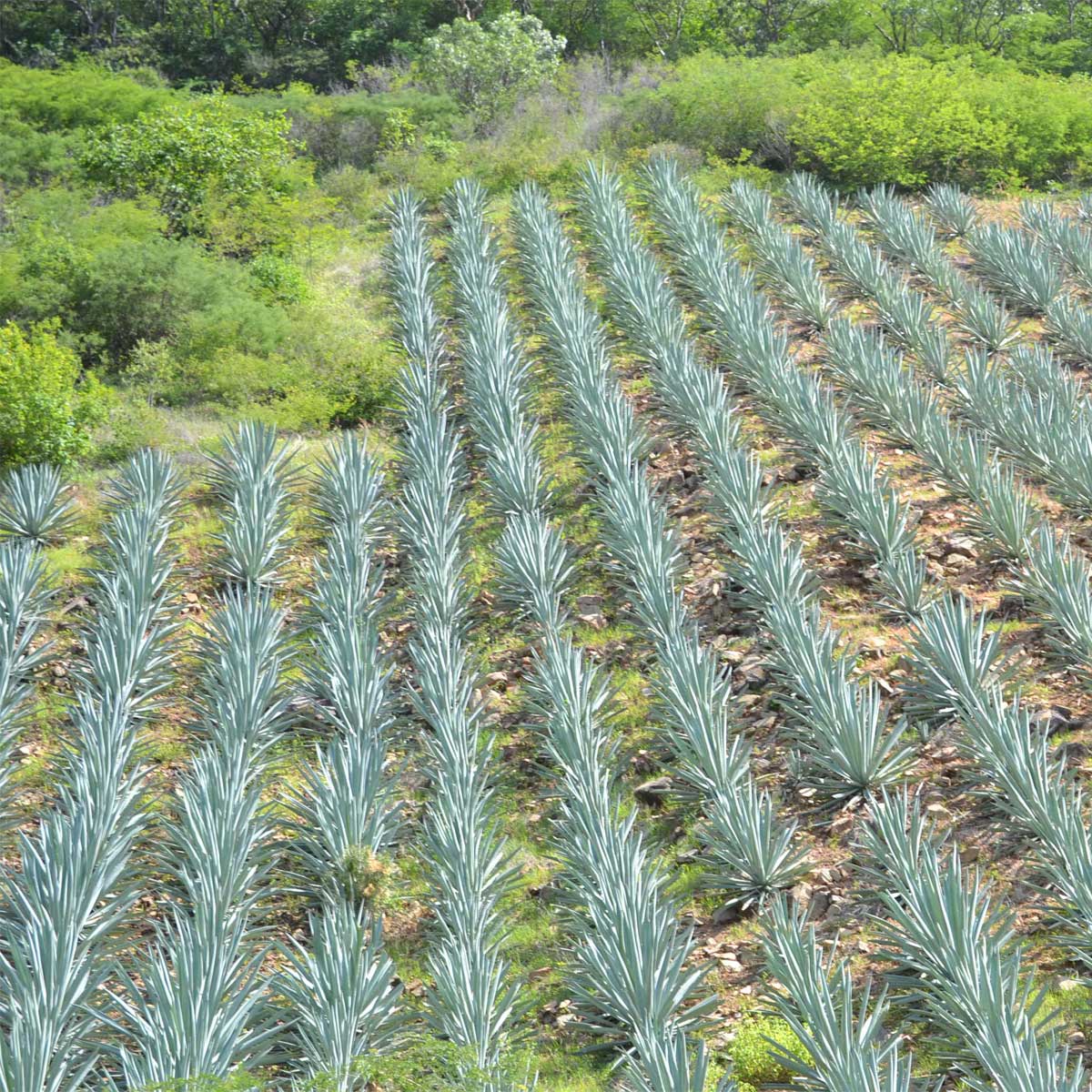 Production Methods
Through its various labels, designed in Papel Picado, Legendario Domingo highlights different mezcal producing regions of Mexico, demonstrating exemplary distillation tradition from each region and emphasizing the differences in terroir. 
The mezcals Legendario Domingo produces are Palenque and regional designates (similar to vineyard designates in wine), purposefully emphasizing each region by accenting the terroir and capturing the agave varietal character, aromas, flavors and mouthfeel that wild fermentation and artisanal production afford.
Agave Harvest

Oaxaca: Cultivated Maguey Espadín (Agave Angustifolia) matured at 8 to 9 years, grown at 900 meters above sea level

Michoacán: 30% Alto (which takes 15 years to mature), and 70% Manso de Sahuayo (which takes 10-15 years to mature)

Guerrero: Cupreata (also known as Papalote), matured at 8 to 10 years

Durango: Cenizo, matured at 10 to 12 years

Cooking the Agave

Rustic, underground conical ovens that are ignited with wood fire are used to cook the agave for 3-5 days. In Oaxaca, Tepehuaje (Lead Tree) and sabino wood, both woods endemic to this region, are used, and not a single tree is cut down, as all wood is gathered from fallen, dead trees. In Michoacán, Pine is used; in Durango mesquite, oak, and huisache woods; and in Guerrero oak, guamuchil, and tepehuaje.

Mashing the Cooked Agave

Mezcal Legendario Domingo Espadín uses the Tahona mill, Chilean stone pulled by horse, method to crush the agave after cooking, while each of the other three bottlings use a mechanical wheel, which is more traditional in those regions.

Fermentation

Fermentation takes place in open wooden vats with fresh spring water for 6-14 days depending on the region and climate. No yeast is added, and instead indigenous yeast from the air ferments the agave juice into a low ABV alcohol before distillation.

Distillation

Each mezcal is double-distilled in a pot still. Oaxaca and Guerrero use Arabic Alembic pot stills; in Michoacán, the still is a 300 liter "filipino style" alembic still made of copper and wood, and in Durango the 300 liter Arabic Alembic pot still is made of copper and stainless steel.

Resting & Bottling

Each bottle is filled, labeled, and boxed by hand, completing the artisanal process from field to bottle.
Drink like a Fellow
As a Cocktail

Domingo Mezcal makes a fantastic margarita, but the balance and fruitiness of Domingo Mezcal lends itself to creative applications beyond the margarita. The balanced smoke notes make it an approachable option for stirred cocktails, or shake it up with more fruit to play off the tropical and fruity flavor elements.

Neat or Over Ice

The Mezcal Legendario Domingo line up features mezcals from different states in Mexico – when lined up in a flight, the mezcals showcase the versatility of flavors unique to each state and each agave varietal. Whether it's the juiciness of the Cupreata from Guerrero or the dusty, rustic notes in the Cenizo from Durango, the full of line of Domingo is a great way to explore the flavors of Mexico.

Food Pairings

Mezcal is a classic pairing with tacos, but if you find yourself at a food truck that's not serving tacos, don't hesitate to pull out a bottle of Doming Mezcal Espadin when you sit down with your take-out. It pairs well with all sorts of food truck fare – gyros, fried chicken, lumpia, churros.