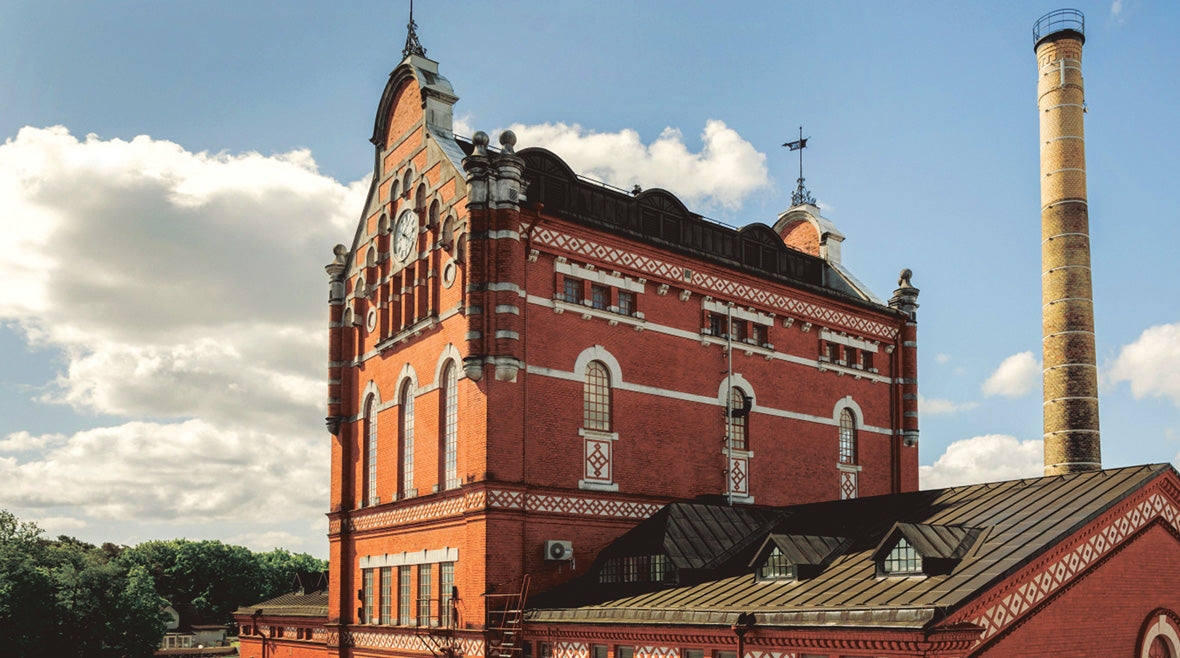 Brand Story
Åhus Akvavit is the culmination of over a century of locally honed distillation methods and recipes from its provenance and namesake Åhus, a tiny seaside village in southern Sweden. At the center of the town lies the Spiritchurch, a distillery built in 1906 and still running to this day. For many years, all Swedish aquavits were produced there and there only. Today, they make only one; Åhus, the finest expression of their village's heritage and craftsmanship. 

While chilled shots of their traditional spirit taken alongside hearty celebratory meals has long been the preferred style of Scandinavian drinkers, a different generation is discovering fresh ways to experience aquavit. The spirit's caraway and/or dill-forward flavor profile is unexpected to many and yet, somehow, also comforting and familiar. In a cocktail, it mixes beautifully for an expansive range of palates.
"Sweden, distilled. With over a century of local distillation heritage and Sweden's natural abundance at our front door, Åhus Akvavit begins a new chapter in aquavit. A modern spirit for conjuring seasons, evoking warm memories and creating new traditions."
Drink like a Fellow
As a Cocktail

Åhus Akvavit's earthy and citrus-forward notes provide an ideal base for a myriad of cocktails. Create entirely new concoctions inspired by its versatility, elevate tried and true classics with a fresh aromatic approach or keep it simple over ice in a highball topped with your favorite tonic.

Neat or Over Ice

Try a chilled shot of Åhus the Scandinavian way, as a boilermaker alongside a cold beer or simply on its own, aperitif style. Both neat and over ice, each of the five botanicals is lively on the palate and worthy of uninterrupted exploration.

Food Pairings

Åhus Akvavit's roots in traditional Swedish culture makes it an ideal complement to the infamous smorgasbord but, with our modern approach to blending aromatics, Åhus Akvavit travels well and can be paired with all types of global cuisine.