Saison Reserve Rum
Regular price
Sale price
$49.00
Unit price
per
Tasting Notes: A powerful, epicurean rum with a fruity and spicy alliance. Once aerated, we can nose a collection of aromas such as candied fruits, prunes, vanilla and lychee as well as spicy notes like ginger and mixed peppercorns. On the palate it appears velvety yet fresh, with a well balanced and long, graceful finish.
Origins: Barbados (30%), Trinidad (65%) and Jamaica (5%)
Ageing: Aged at origin primarily up to 8 years in American white oak casks
Blending: Finished, separately, for 12 months in more than 50 mature French oak barrels on the banks of the Charente River. Each barrel will confer their singular characteristics to the rum according to their age, size and which cognacs they previously contained.
Finishing: Because of the barrel by barrel finishing process, the Cellar Master is able to draw from a complex and diverse aromatic palette of over 50 casks to create a harmonious blend, resulting in a powerful, fruity and unctuous rum.
Share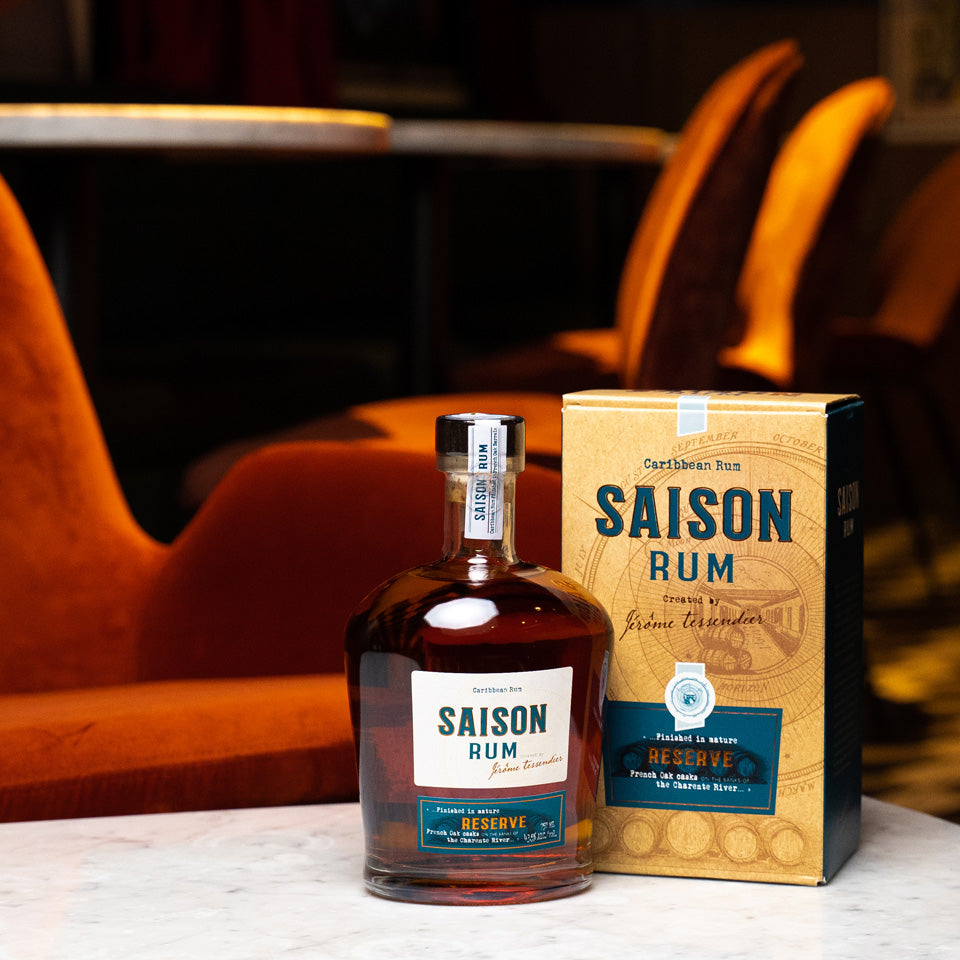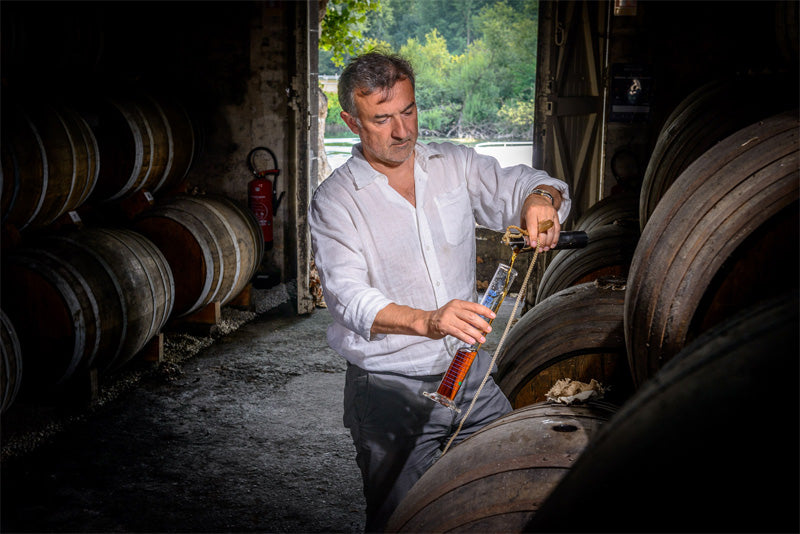 Brand Story
The house of Tessendier has been distilling eaux-de-vie for over 130 years using Charentais stills in traditional Cognac methods. They now apply their expertise in blending and ageing techniques to a different world of spirits: rum. The Tessendier brothers have created a unique blended rum in accordance with the traditional French method of cognac production -- carefully choosing distillates from different regional terroirs to blend. The four key steps defined by the Cellar Master, from the search for ideal terriors to the final touches, naturally suggest the name of the rum: Saison, the French word for season. 
The profession of Cellar Master, today shared by brothers Jérôme and Lilian Tessendier, is a true vocation and a veritable passion. They now apply their expertise in blending and ageing techniques to a different world of spirits: rum. The brothers draw from their experience and clear vision of the spirits world. They begin by tasting, analysing, and evaluating rums from various sources to create a blend in accordance with the traditional French method. This elaboration will enhance the authenticity, finesse and subtlety of the spirit.
Grape Growers and Cognac Creators since 1880
Available Bottlings from Saison Rum
Vendor:

Regular price

Sale price

$58.00

Unit price

per

Vendor:

Regular price

Sale price

$65.00

Unit price

per
Drink like a Fellow
As a Cocktail

Tropical cocktails are a staple when mixing with rum, but Saison Rum also shines in drinks that don't need a cocktail umbrella. The cognac finish makes Saison Reserve Rum a fun option when switching out cognac in a cocktail – rum Sazerac, anyone? The layers of barrel notes make it perfect for swapping out with whiskey in a rum Manhattan or a rum Old Fashioned.

Neat or Over Ice

The complex layers of flavor from aging in ex-bourbon barrels in the Caribbean and finishing in ex-cognac barrels in France create a symphony of flavor that rum lovers have come to appreciate. The cognac notes make it a fantastic sipper for fans of French brandies, and with no added sugar, Saison Rum boasts a full flavor profile that is sure to please aficionados of other barrel aged spirits such as whiskey.

Food Pairings

Rum is known as a fantastic companion for fried foods and tropical fruits. We highly recommend a splash of Saison Rum with your pu pu platter or slice of pineapple upside down cake, but it also pairs nicely with bright, meaty dishes such duck a l'orange and curries from around the globe.