Bimini Overproof Gin
Regular price
Sale price
$36.99
Unit price
per
While the Overproof starts with the same botanical make-up and production as Bimini Gin, it maintains a different balance of flavors because it is completely unfiltered. In particular, the juniper is more robust up front and the hops more clearly defined in the middle palate.

Botanicals: Juniper, Grapefruit Peel, Mt. Hood Hops Aromatic Barley Malt, Coriander Seed, Chamomile, Orris Root
Share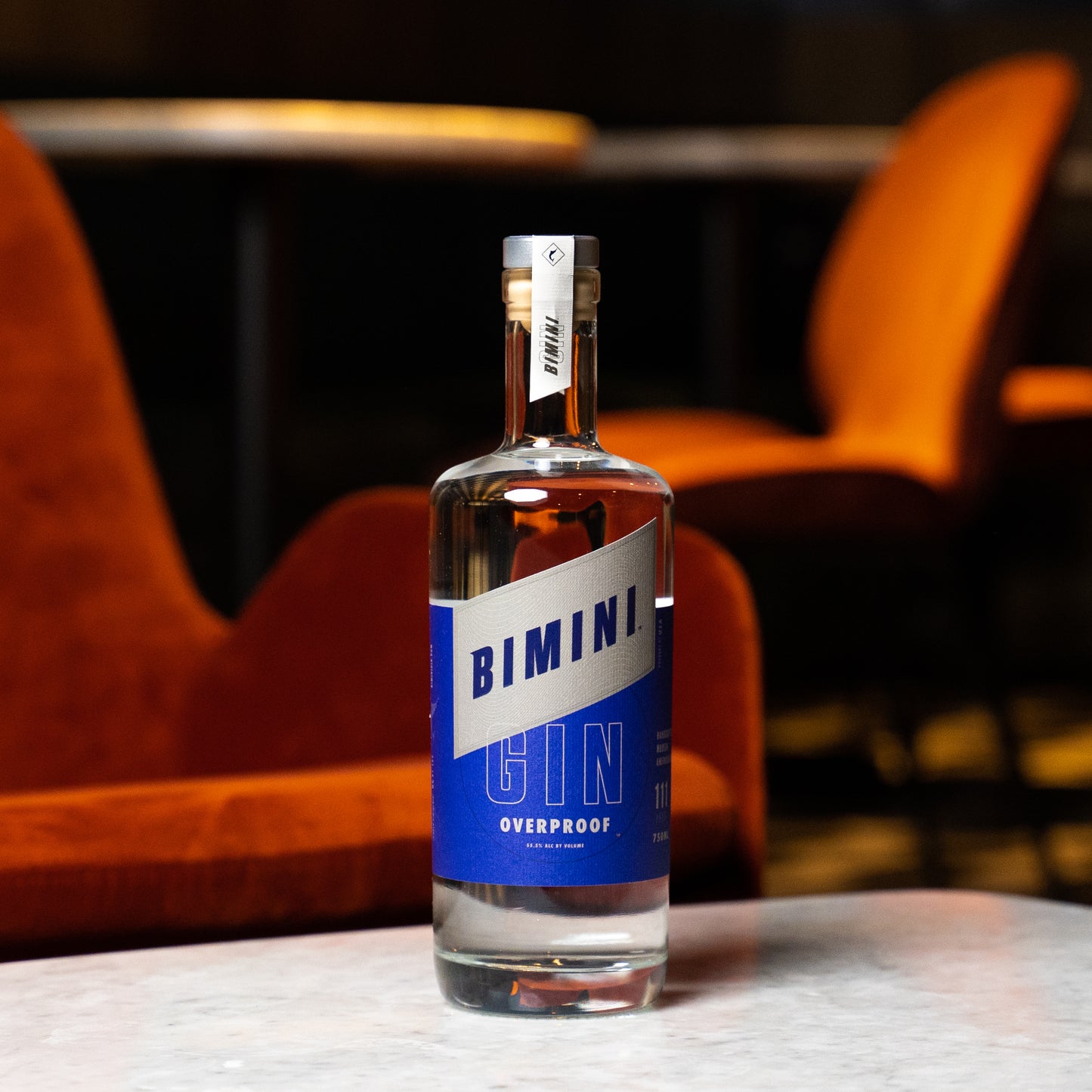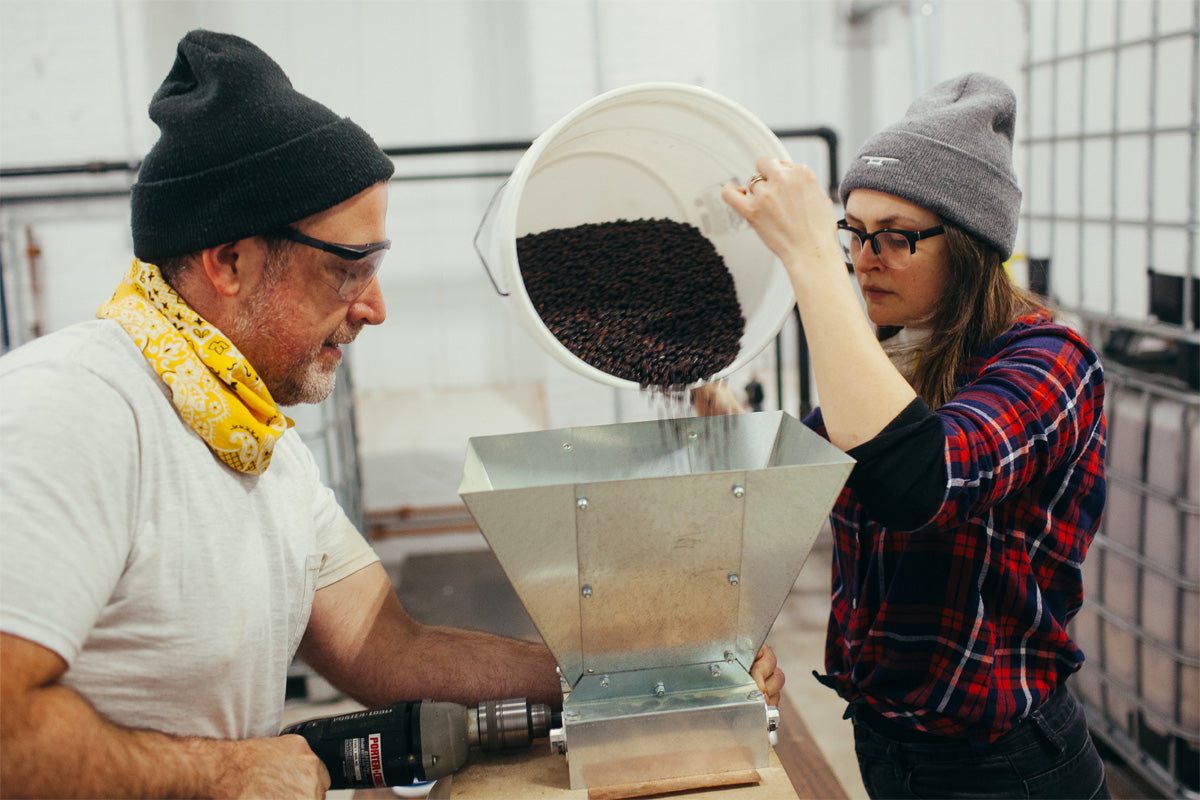 Brand Story
Founded in 2015 and located in a 150 year-old textile mill on the Saco River five miles from the Maine coast, Round Turn Distilling embodies the pragmatism and industriousness of its New England forebears. While the mill once used the waters of the river to power its massive looms, Round Turn uses steam to power its modern, steel and copper still. The still is itself an embodiment of tradition informed by innovation. Built in Etna, Maine, by Trident Stills, it blends the basic principles of the centuries-old pot-still with modern innovations and efficiencies. After all, tradition was once innovation in its time. 
Founders Kristina Hansen and Darren Case, both Maine natives, returned home from Brooklyn, NY, in 2014 to start Round Turn Distilling. They were drawn by the community of artists and entrepreneurs in Biddeford, a culture very similar to Brooklyn's. Kristina and Darren live for the moments that bring friends and family together, often gathered around a plate or bottle. They hope their hard work will produce quality spirits worthy of sharing those moments.
Why Bimini? The Bimini name was inspired by Ernest Hemingway's novel "Islands in the Stream" set in the 1930's on the island of Bimini in the Bahamas. The main character drinks gin with coconut water, lime, and angostura bitters while relaxing in the shade on his boat.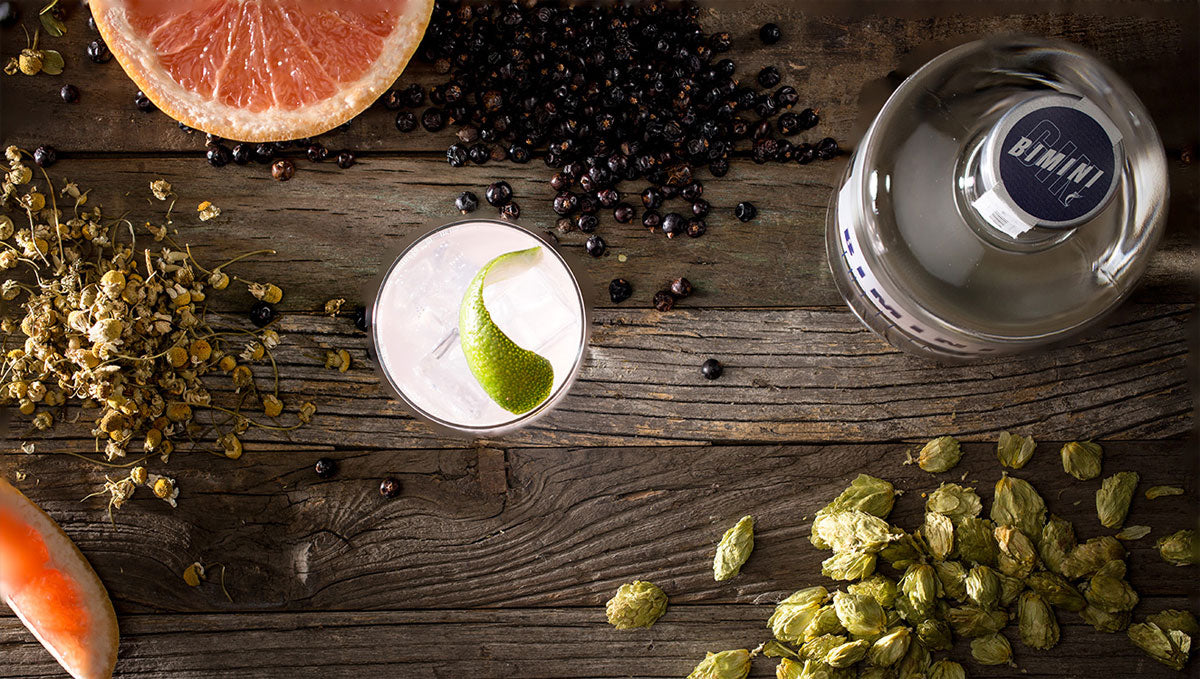 Production Methods
Bimini Gin uses a neutral base spirit made from non-GMO American corn and distilled four times for exceptional purity. During distillation, the botanicals are separated into groups. Each group is milled, macerated for 2-4 days, and distilled separately. Using a packed column with a dephlegmator, the vapor temperature is closely controlled to maximize Bimini's herbal notes and creamy texture. Originating in the White Mountains of New Hampshire, the water in Bimini Gin comes from the Saco River which flows past the distillery to the Atlantic Ocean.

Botanicals: Juniper, grapefruit peel, Mt. Hood hops, aromatic barley malt, coriander seed, chamomile, orris root
Available Bottlings from Round Turn Distilling
Vendor:

Regular price

Sale price

$36.99

Unit price

per
Drink like a Fellow
As a Cocktail

Bimini Gin has a big personality that plays well in a wide variety of cocktail applications. Try bold, seasonal flavors – mix it with pineapple, coconut, and other tropical fruits in the summertime, and pomegranate, blood orange, and five spice syrup in the wintertime.

Neat or Over Ice

Bimini Gin is made with hops and malted barley – two ingredients that were inspired by IPAs - which means that Bimini Gin is your perfect option for a gin and IPA boilermaker. Toss in an ice cube and watch your gin louche – a fancy word for the cloudy effect that happens when you mix Bimini Gin with water. This happens because Bimini Gin isn't chill filtered – the gin retains natural oils that give it a big mouth feel, making it delectably sippable.

Food Pairings

Bimini Gin's exuberant profile makes it an excellent choice for drinking alongside equally expressive and dynamic foods – mix it into a fruity cocktail to cut through the crunch and punch of lumpia, a creamy plate of tikka masala curry, or a spicy bite of pad thai. If you're mixing martinis, pair it with your first course before ordering a big, juicy steak.