Ahus Akvavit
Regular price
Sale price
$33.99
Unit price
per
A new take on the old ways. A new interpretation of over a century of locally honed traditions from their distillery in Ahus, built in 1906. The base spirit is made from winter wheat grown 12 miles from distillery.
Botanicals: Characteristically earthy caraway (of course!), herbal rosemary and bright lemon peel are highlighted with lighter-handed touches of fennel and Seville orange, resulting in a clean-tasting, versatile spirit.
Tasting Notes: Spicy caraway and herbaceous rosemary dominate the nose followed on the palate by bright citrus and sweet, subtle fennel. Silky mouthfeel with a medium long finish that's fresh and invigorating.
Share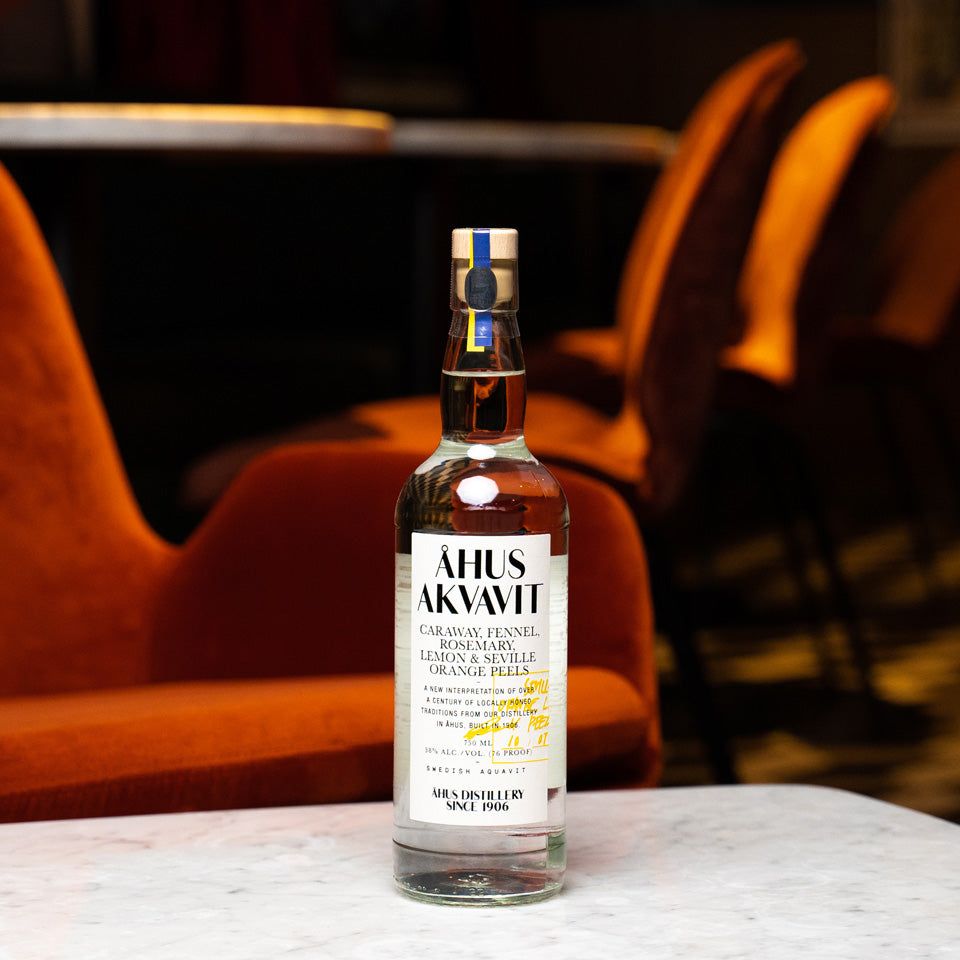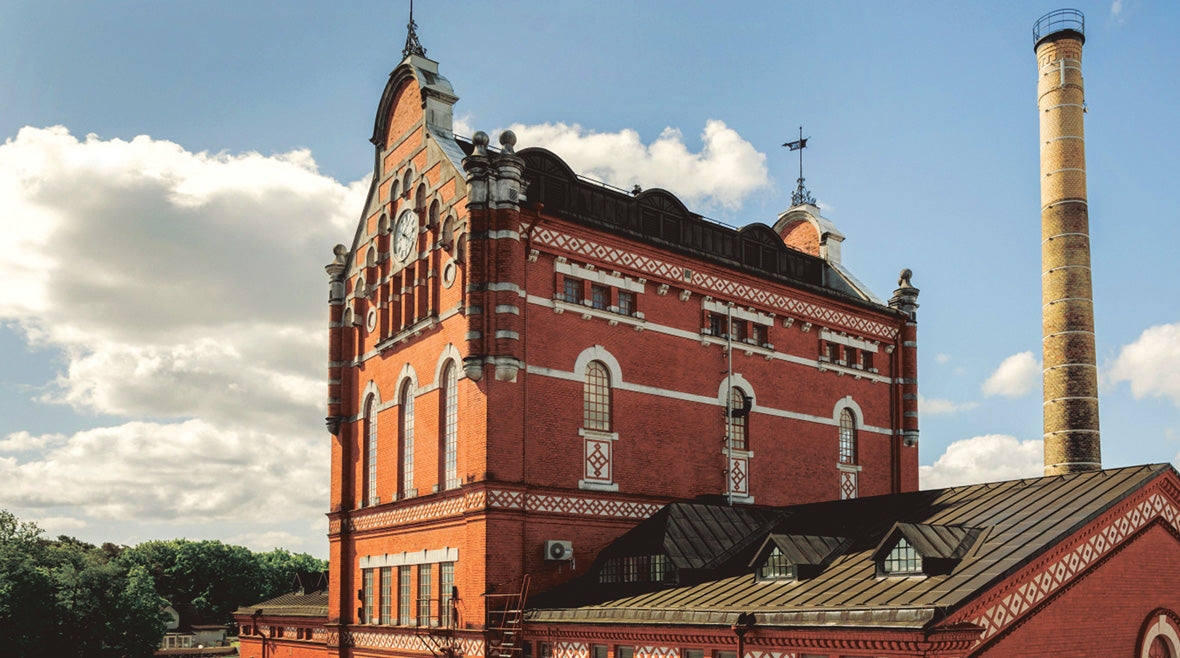 Brand Story
Åhus Akvavit is the culmination of over a century of locally honed distillation methods and recipes from its provenance and namesake Åhus, a tiny seaside village in southern Sweden. At the center of the town lies the Spiritchurch, a distillery built in 1906 and still running to this day. For many years, all Swedish aquavits were produced there and there only. Today, they make only one; Åhus, the finest expression of their village's heritage and craftsmanship. 

While chilled shots of their traditional spirit taken alongside hearty celebratory meals has long been the preferred style of Scandinavian drinkers, a different generation is discovering fresh ways to experience aquavit. The spirit's caraway and/or dill-forward flavor profile is unexpected to many and yet, somehow, also comforting and familiar. In a cocktail, it mixes beautifully for an expansive range of palates.
"Sweden, distilled. With over a century of local distillation heritage and Sweden's natural abundance at our front door, Åhus Akvavit begins a new chapter in aquavit. A modern spirit for conjuring seasons, evoking warm memories and creating new traditions."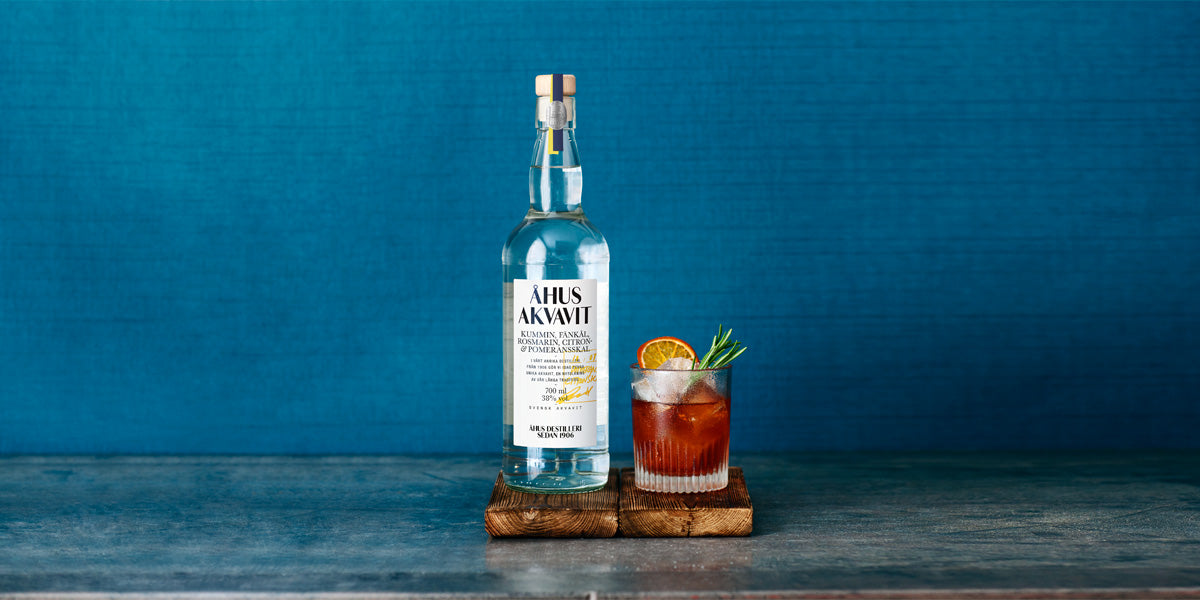 Production Methods
Their methods aren't much different than the original monks' and their life-affirming alchemy. Starting with a distillate of locally farmed winter wheat and pristine aquifer water, five botanicals are each macerated, then sent through a copper pot still and meticulously blended. Characteristically earthy caraway (of course!), herbal rosemary and bright lemon peel are highlighted with lighter-handed touches of fennel and Seville orange, resulting in a clean-tasting, versatile spirit.
Sourcing

Botanicals for Åhus Akvavit are thoughtfully selected for flavor and quality. Some spices and herbs are farmed and foraged locally while other ingredients, like citrus, are pulled from locales around the world with climates suited to grow the best possible fruit. Once gathered, Åhus botanicals are dried and stored in their Spice Room, where they await maceration.

Maceration

Herbs, citrus peels and spices are individually soaked in a solution of pristine aquifer water and fine spirit distilled from locally grown winter wheat to extract flavor from the botanicals. Time, alcohol concentration and temperature are tailored for the maceration of each unique ingredient.

Distillation

Once ready, the macerated components are distilled in copper to purify and improve the flavor profile. The distillation process is unique to each botanical, as they meticulously pull just the right slice of each spirit's body from between the head and the tail.

Blending

To create the specific flavor profile of Åhus Akvavit the proportions of the different distillates are very important. With five individual botanical spirits and a base of neutral fine spirit, the unique flavor profile of Åhus Akvavit can now be blended together, producing a finished aquavit that has been lovingly crafted from the moment of first forage.
Caraway

Warm, peppery, hints of anise.

One of the world's oldest cultivated spices, caraway has been traced back to 3000 BC and was used in food and medicine in ancient cultures. Julius Caesar's army ate bread made with caraway root and Greek physicians prescribed its oil to ladies to restore their glowing skin.

Fennel

Bright, vegetal, sweet.

Versatile and widely cultivated fennel is known for its licorice flavored leaves and bulb. It has long been a symbol of courage; Roman gladiators were known to eat the seeds before entering the arena. Today, fennel plays an integral role in the food culture of Europe.

Rosemary

Slightly minty, peppery taste with a bitter, woody aftertaste.

The Latin translation of Rosemary is "dew of the sea", which lends a mystical elegance to the herb. Ancient Greek scholars are said to have worn rosemary garlands on their heads during examinations to jog their memories. The goddess of love, Aphrodite, is also frequently depicted with rosemary.
Available Bottlings from Ahus Akvavit
Drink like a Fellow
As a Cocktail

Åhus Akvavit's earthy and citrus-forward notes provide an ideal base for a myriad of cocktails. Create entirely new concoctions inspired by its versatility, elevate tried and true classics with a fresh aromatic approach or keep it simple over ice in a highball topped with your favorite tonic.

Neat or Over Ice

Try a chilled shot of Åhus the Scandinavian way, as a boilermaker alongside a cold beer or simply on its own, aperitif style. Both neat and over ice, each of the five botanicals is lively on the palate and worthy of uninterrupted exploration.

Food Pairings

Åhus Akvavit's roots in traditional Swedish culture makes it an ideal complement to the infamous smorgasbord but, with our modern approach to blending aromatics, Åhus Akvavit travels well and can be paired with all types of global cuisine.